Come to a Rehearsal
When?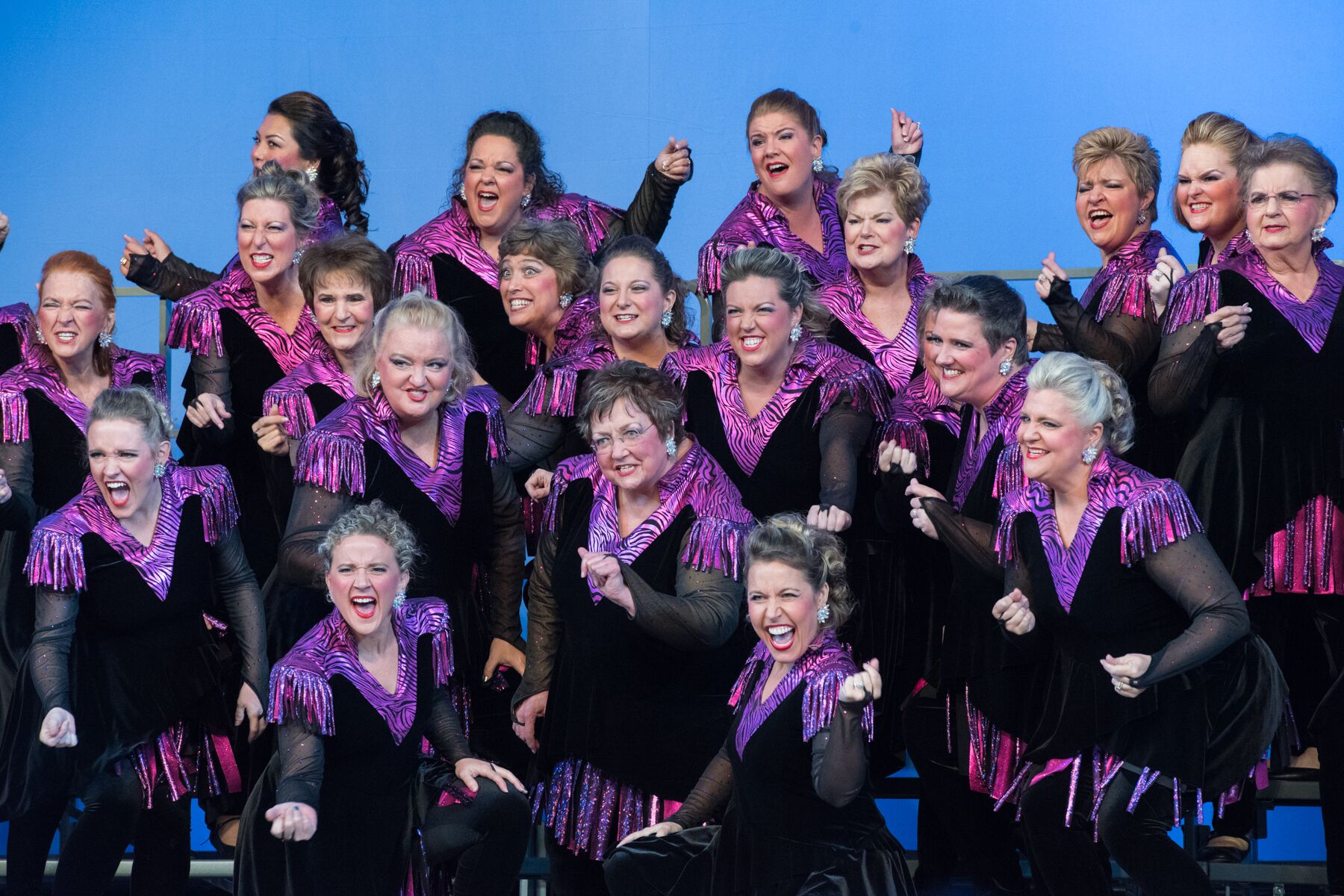 Guests are welcome to visit a Rich-Tone Chorus rehearsal, Tuesdays at 7pm at the Rich-Tone hall in Farmers Branch, Texas.
Where?
2740 Valwood Parkway, Suite 124
Farmers Branch, TX 75234 
Why?
There are so many reasons to join! Spend time with a wonderful group of women, learn some amazing, classic songs, and get a chance to perform and strut your stuff!
The Rich-Tone Chorus is comprised of more than 100 women, from their teens to their 70s, with a variety of musical education and experience.


We're just like you! Members come from all over Texas to sing and enjoy the lasting friendships made here. We are doctors, nurses, homemakers, teachers, IT professionals, etc., and come from all musical backgrounds.


Under the direction of Master Director, Dale Syverson, each rehearsal is a lesson in vocal and performance skills. Along with musical development, the Rich-Tone Chorus offers creative opportunities in areas like choreography, costume design and scripting. Leadership opportunities are available for any member.
Who?
You!!! Come and discover your inner diva!
Contact: [email protected]